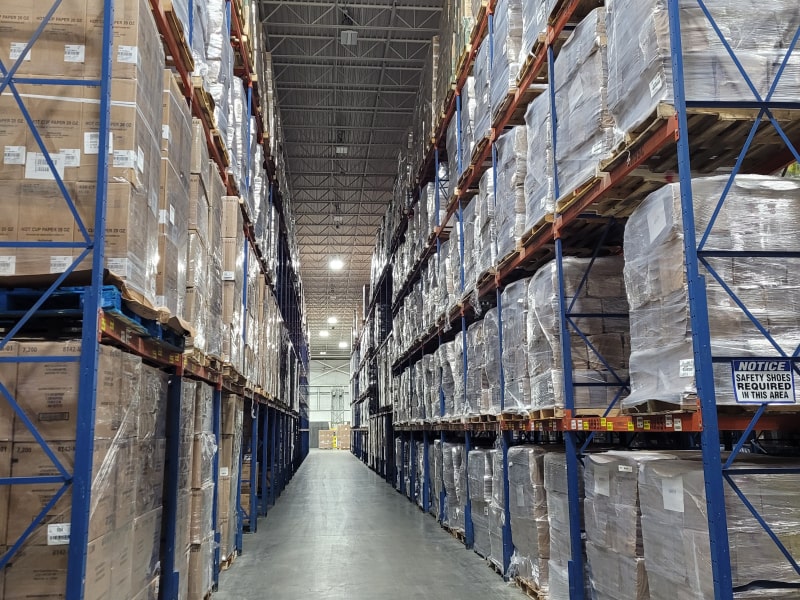 Storage
Willow Run Storage offers over 160,000 square feet of warehouse space to serve your frozen, refrigerated, and dry goods storage needs. We have over 30 years of experience in the restaurant chain foodservice business managing all commodities involved. We are expanding our operation to include storage opportunities for other products such as business documents, electronics, and appliances.
We are excited to determine the best storage solutions to fit your company's needs, plus we can offer our transportation services, inbound and out, with our own fleet of tractors, trailers, and team of professional linehaul drivers.
Why us?
We are known for our above-average turn around time for trucks - drivers will not get held up here.
We specialize in full palletized product with high inventory turns.
Our entire staff is experienced and happy, being part of an employee-owned company.
Kirkwood, NY is an ideal location for outbound shipping lanes.
Customers can use us as a re-distributor shipping to smaller warehouses.
We offer flexible inventory tracking and reporting concepts for ease of information-sharing.
Security - we have cameras throughout the facility and personnel on-site.
Dry, Chilled, and Frozen Warehousing
We offer you a strategically located facility in Kirkwood, New York.
Cross-dock and Just-in-time
Whether you're looking for storage, cross-dock, or just-in-time warehousing services, you're covered with over ten million cubic feet of chilled, frozen, and dry storage space backed by world class transportation services.
Refrigerated Docks
Your freight is protected and stored according to your specific needs. With our leading edge technologies, we guarantee that your products are always maintained at the correct temperature throughout the distribution process.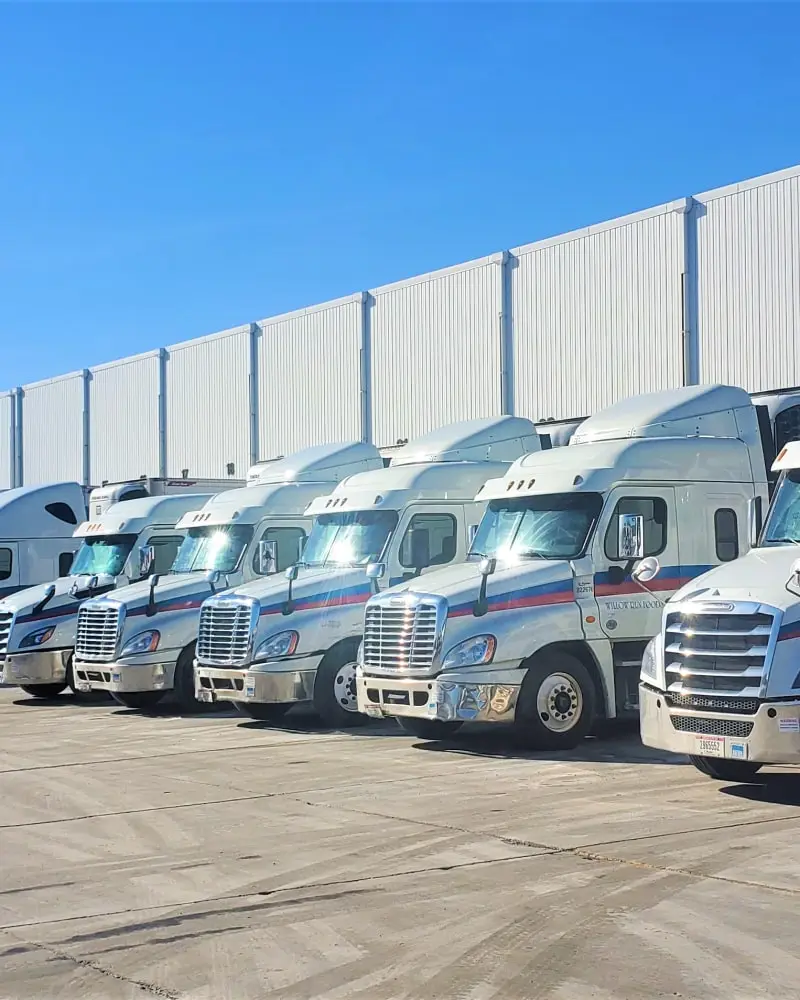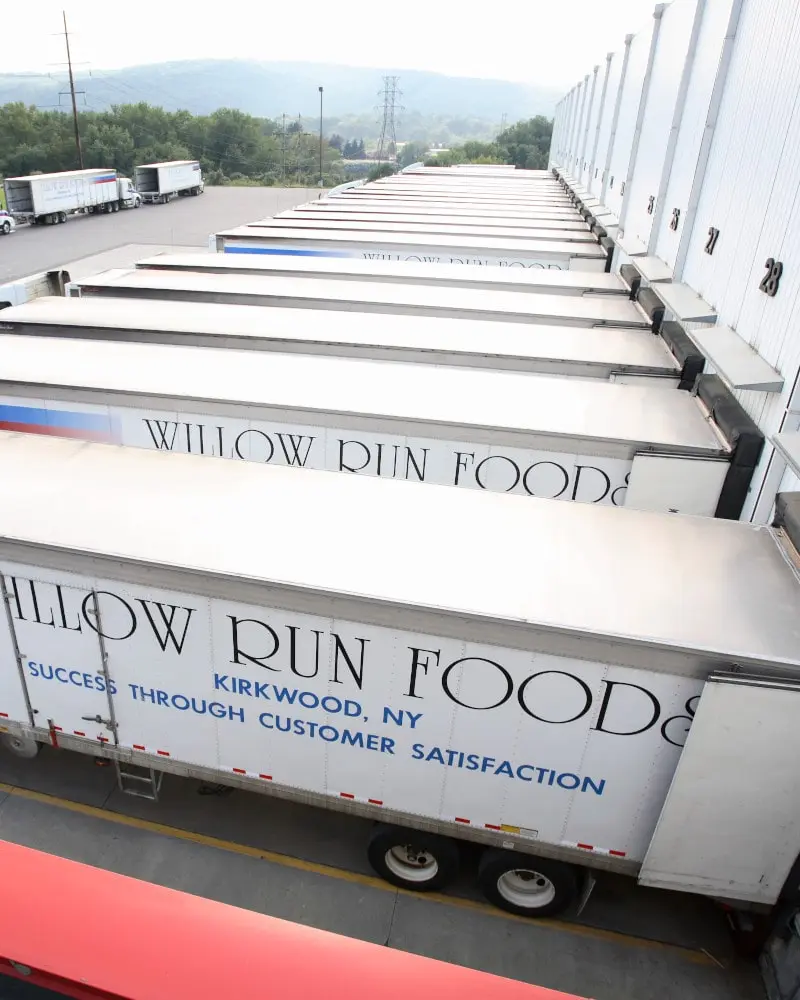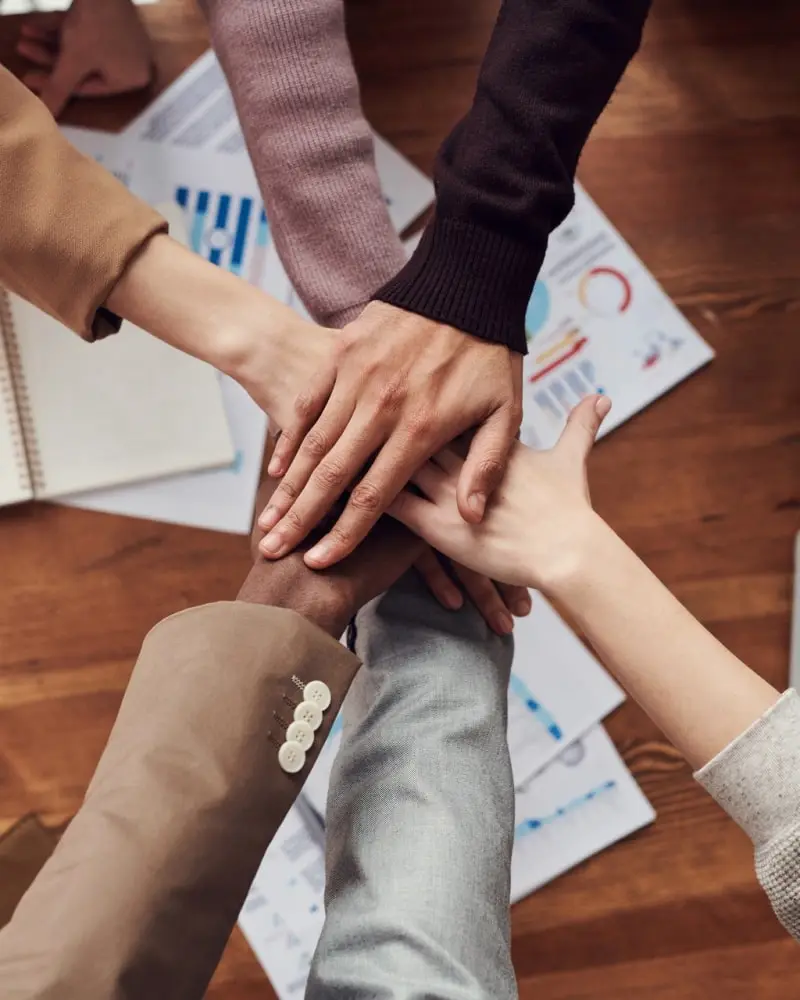 Our Services, what makes us different!
Success through Customer Satisfaction!
Distribution
We provide one-stop-shopping for our chain restaurant operators while focusing on building customer relationships and providing service that is second to none.
More info
Storage
We offer you a reliable, temperature controlled warehouse space. A strategically located facility in Kirkwood, New York. All within easy quick access to interstate highways.
More info
Logistics
Transportation, Distribution, Warehousing and Logistics Services. Transportation, LTL and FTL refrigeration services throughout the Northeastern United States.
More info